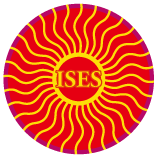 ISES (International Space Environment Service) is a collaborative space weather service organization. The mission of ISES is to improve, to coordinate, and to deliver operational space weather services. ISES is organized and operated for the benefit of the international space weather user community.
FMI is the ISES Regional Warning Centre (RWC) for Finland. This site brings together space weather products from FMI and also a few selected products from other RWC's.
Who we are
Space Research and Observation Technologies research unit
Arctic Space Centre unit
FMI-Space, about space research at FMI
We also collaborate closely with Sodankylä Geophysical Observatory (SGO).